ECOS Recycle System reduces wastes and circulates resources
Resources for the future
In response to the rising awareness of environmental issues, such as exhaustion of fossil fuels including petroleum, ever-increasing industrial wastes, and global warming caused by greenhouse gases, what can Suminoe do as pioneer in the industry?
Answering to this question, Suminoe constructed the "ECOS Recycle System," which reduces wastes and circulates resources at an unprecedented level through the whole life cycle of carpet tiles.
Expanding the use of recycled carpet tiles at the same cost performance level as virgin tiles in the aim of realizing a "low-carbon society" and a "recycling-oriented society"
- that's a challenge of the first company in Japan that started production and selling of carpet tiles.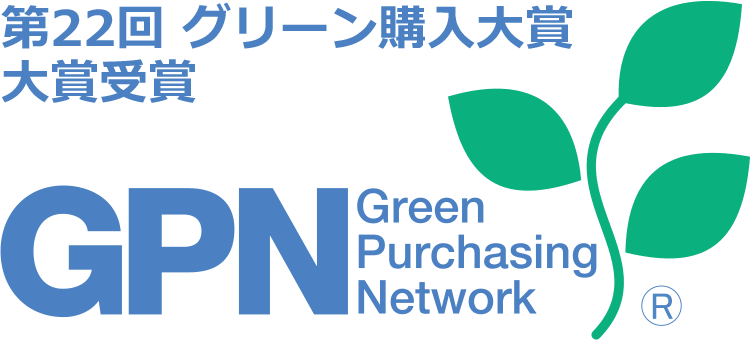 Horizontal circulation type recycled tile carpet ECOS® series
Received the 22nd Green Purchasing Award plastic resource recycling special category grand prize
The "Green Purchasing Award" recognizes efforts that contribute to the achievement of SDGs (Sustainable Development Goals) goals through sustainable procurement (consumption and production), especially the realization of a carbon-free society and the realization of a circular economy. , Is a historic system founded in 1998.
Among them, the "Plastic Resource Recycling Special Sector" considers the viewpoint of procurement (consumption and production), and effectively uses plastic resources or uses alternative materials for the formation of a recycling-oriented society, and the problem of marine plastic waste. It evaluates efforts that contribute to the solution.
Click here for more details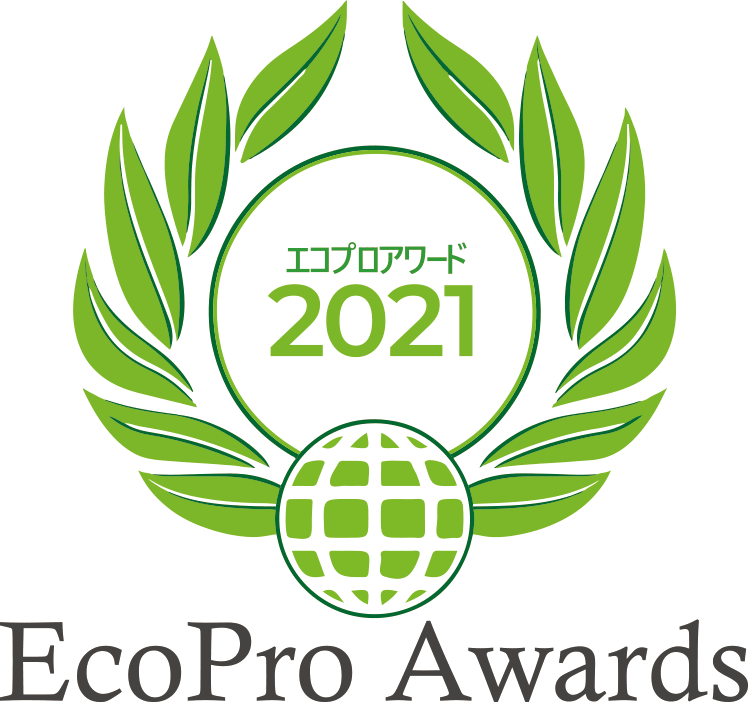 Horizontal circulation type recycled tile carpet ECOS®
Received the Minister of Economy, Trade and Industry Award at the 4th Eco-Pro Award
The Eco-Pro Award is highly evaluated by businesses, consumers, investors, and even market participants in the Japanese market, and includes products, services, technologies, solutions, and business models that incorporate excellent environmental considerations. This award system aims to contribute to the creation of a sustainable society by promoting the further development and dissemination of these projects by commending them.
Click here for more details
Achieved the world's top level
recycle content
The ratio of recycled materials in most recycled carpet tiles in the market ranges from about 25 percent to a little over 40 percent. ECOS has achieved the recycled material ratio of up to 77 percent, far superior to existing ones.
Controlling safety with selected
raw materials for recycling
There are not a few recycled materials whose origin is unknown. ECOS only uses waste carpet tiles as the materials to recycle for the backing material to secure safety by controlling the origin of materials in a visible manner.
Reducing substantial amount of CO2
emissions compared to conventional products
The "ECOS SG" series uses Suminoe's original polyester material SUMITRON® made from recycled PET bottles. The series has reduced a higher amount of CO2 emissions than Suminoe's existing products by 40 percent or more in the LCA assessment.